Cancore Building Services Ltd. Green Cleaning Initiative
To Cancore Building Services Ltd., Green Cleaning is a cleaning program designed with the health of building occupants, service personnel, and the environment overall, as a primary concern.
Green Cleaning programs are designed around products, equipment, and procedures, chosen with the intention of minimizing toxicity in the environment, minimizing the consumption of natural resources, and leaving the smallest ecological footprint possible during the cleaning process.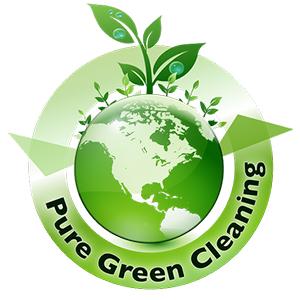 For property and facility managers, doing more with less is a constant obstacle. With Green Cleaning as the new normal, many questions about cost, effectiveness, and health are pushed to the forefront. We're here to help dispel any myths, and show you what true Green Cleaning can do for you.
Green Cleaning is more than just cleaning with environmentally friendly products. Green Cleaning is about health issues with broader implications for the world as a whole, and has become a shift in methodology, attitude and building functions.
The goal of Green Cleaning is to produce healthy and productive indoor environments while minimizing the impact on the environment.
Changing products is a good first step, but to fully implement a Green Cleaning program, many things such as chemicals, washroom supplies, vacuums, floor machines, mats, and vendor contracts need to be considered.
Additionally, the procedures and training for cleaning personnel, recycling and composting programs, and energy and water conservation efforts can all be improved to facilitate green building programs.
Aside from the environmental benefits, Green Cleaning can be used as a tool to market your building or facility. In terms of lessees and existing tenants, it can be a differentiator in attracting and retaining business.
Green Cleaning can also improve the overall health of a facility and the people who frequent the facility's spaces.
This can result in increased productivity through reduced sick time, increased employee morale, and fewer chemical related sensitivities such as allergies, headaches and nausea.
Consider Cancore Building Services Ltd. your Green Cleaning Services Professionals.
We deliver reliable professional commercial cleaning services of the highest standards that our competitors struggle to match.