Top five things to look for when hiring a commercial cleaning company
To give your employees a pleasant working environment, it's important to ensure that your work premises are kept clean and neat at all times. While interior cleaning might be taken care of, it's essential not to forget that the exterior of your office also needs to be cleaned regularly. 
Click here to read the full article
It's best to hire professional cleaners specializing in commercial cleaning to help you with your cleaning needs. However, with so many commercial cleaning companies offering a wide range of services at different rates, it can be confusing to select one. To help you narrow down your options and make the right choice, here's a list of the top five things to look for when hiring a commercial cleaning company.
1. Professionalism
Professionalism can mean a lot of different things, but mostly what it entails is being honest, punctual, presentable, reasonably priced, and able to do the job in a reasonable time frame. A lot of times, contractors say they can do the job or are going to do the job a certain way to make it sound enticing, but the end result is something completely different. You have to be able to "talk the talk and walk the walk."
At Cancore Building Services Ltd., we strive to display professionalism from our staff on-site to management in the office. We pride ourselves on our image and reputation we have in the city.
2. Experience
The phrase 'you can't teach experience' holds true for all professions. Experience, especially when you are dealing with large office towers, is essential. A cleaning company that has been in the business for years will have their staff trained adequately, quote jobs accurately, and present an accurate time frame when the job will be completed.
With over thirty-five years of experience, there is no job that we can't handle at Cancore Building Services Ltd. As the industry continues to change and evolve, we train our staff accordingly and try and test new products and techniques as they come.
3. Communication
Communication with clients is crucial. Telling them accurately when a job is going to start, how long it is going to take, and obstacles that might get in the way (weather, deliveries, etc.) of finishing on time are all vital pieces of information. Many times, a contractor will start a job, and then when another project comes along, take their staff off the initial project to start another without telling the client. This tactic tries to keep everyone happy. Even if a job is going to take longer than initially planned, letting the client know the reasoning and when the job is expected to be finished is much better than not letting them know anything.
At Cancore Building Services Ltd., we strive to provide same-day communication to all clients on emails, texts, and phone calls and are typically available anytime to deal with any issues that may arise.
4. Training
Training is necessary when it comes to working on high rise buildings. Working over twenty stories up on a building requires training to ensure the employee is tied off properly and feels safe enough to perform their job to a high quality. Ensure that your cleaning company provides excellent training to their employees.
At Cancore Building Services Ltd., we have employees that have over twenty-five years of experience and who personally train each new individual that is hired. Whether it is learning how to use a squeegee for the first time, training on the stage or Bosun's chair, we have the experienced employees to provide the proper training.
5. Quality
As a client, what is the point of paying for a job if it is not done correctly? Cleaning is very visual. If something doesn't look clean, it typically isn't. Cleaning doesn't just mean running a rag over something or spraying it with a hose. Cleaning is a visually appealing final product with no drips, streaks, or missed spots. In the window cleaning industry, we call this "shining." If you can see your reflection off of a window without any imperfections, that window is clean. Enlist the services of a cleaning company that follows high-quality standards and ensures that you get the best cleaning service in town.
At Cancore Building Services Ltd., we always work to meet industry standards and strive to give our clients value for money. We are committed to leaving your building clean and pristine. 
If you're looking for a commercial cleaning company in Toronto, ON, reach out to Cancore Building Services Ltd. With a copious amount of experience, we take pride in our quality of workmanship and our customer service. Moreover, we use green cleaning methods and work with environmentally conscious products and equipment. 
We offer a comprehensive range of services, including window cleaning, pressure washing, metal cleaning, caulking, cleaning consulting, construction cleaning, and graffiti removal to clients across Etobicoke, North York, Scarborough, Toronto, Pickering, Mississauga, Vaughan, Brampton, and Markham, ON.​​​​​​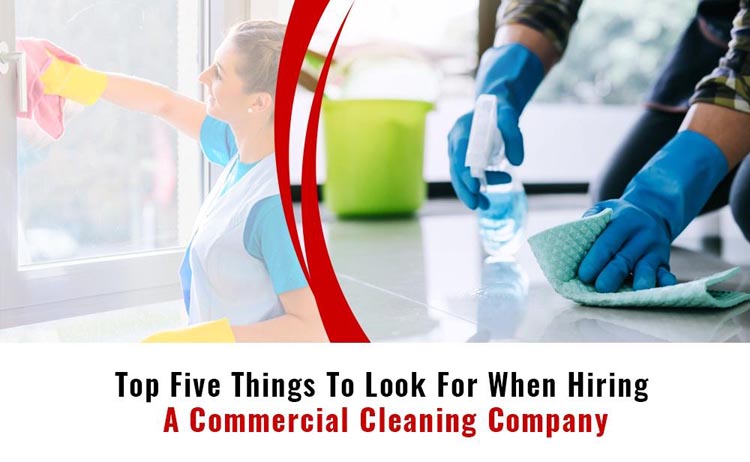 What makes cancore building services ltd. Stand out
Thanks for stopping by our blog. If you're looking for more information about Cancore Building Services Ltd., you've come to the right place. 
Click here to read the full article
About Cancore Building Services Ltd.
We are a premier Commercial Cleaning Services company in Toronto, ON, and we deal directly with property management companies across the GTA. We excel in high rise window cleaning, construction cleaning, pressure washing, and garage cleaning, metal cleaning, caulking, graffiti removal, and consulting services.
With time, our firm has grown to a strength of twenty employees who are dedicated to meeting commercial cleaning requirements, seven days a week. They are trained to operate Bosun's chairs, Swing Stages, Scissor Lifts, and Booms (Articulating and Spider) to do their jobs efficiently and meet client requirements as per schedule.
After an early introduction to the cleaning business as a young teenager, our founder, W. David Hogg, knew he had a cleaning in his blood. His initiation into cleaning came from working in a family business, started by his grandfather in 1924.
David worked with his father and uncle, honing his skills for many years before founding his own company in the mid-1980s. The experience and leadership qualities passed on to him enabled David to position Cancore strategically in the market and obtain a diverse and demanding portfolio of clients.
While the business has been around for thirty-six years and is considered well-established, we still believe that Cancore is in a state of growth. With new technologies and methods being introduced regularly, there's so much to learn in this industry. But, when it comes to cleaning, our tried and tested techniques are still the best.
If you're interested in availing our services, you must note that our peak seasons are usually Spring, Summer, and Fall, so make sure to book our services in advance. Operations tend to slow down in the winter, but we are always available to help clients with Christmas decorations, snow removal, and monthly cleaning as part of our contracts.
The Cancore Building Services Ltd. Difference
As skillful professionals, we have an outstanding reputation in the commercial cleaning industry. Our staff is dedicated, friendly, and does a professional job with every project that comes our way. Moreover, with our experience, we have developed the expertise to take on many different challenges in our field.
Our experience and efforts ensure our customer service is second to none. We are able to deal with issues immediately, which means either on the very same day or the very next. The size of our company also aids us in efficiently managing our operations and being available to sort out problems.  Mistakes will always occur in business, however, if they do occur, it's how we deal with them that separates us from our competitors.
Another aspect that our clients love about us is that we deliver high-quality work within a reasonable amount of time.
Committing to high service standards has kept our contract turnover very low over the years. We have acquired numerous clients during the last three decades and continue to service many of those initial clients to this day.
Being in business for as long as we have is one of our most significant feats in this competitive industry. We've managed to maintain this length of service by delivering consistent services, which is an achievement and something we are very proud of.
In the last few years, while growing organically, we have continued working towards being the largest and most trusted building services company in the GTA. Our company's goal is to service one of the large bank towers in the city (like TD, CIBC, BMO, RBC) in the future.
To encourage our staff to keep up their good work, we recognize their efforts every day. Furthermore, at the end of the year, we celebrate our combined achievements with an annual Christmas party. The entire company is even taken to a Toronto Blue Jays game in the summertime to encourage team bonding.
Over the years, to benefit our clients and staff, our founder, David, has also actively participated in industry associations such as the Building Service Contractors Association International (BSCAI), the International Window Cleaning Association (IWCA), and the Building Owners and Managers Association (BOMA). Additionally, for over twenty-five years, he worked on committees at the Canadian Standards Association (CSA). His work includes the Z271-98 Safety Code for Suspended Elevating Platforms and Z91-02 Health and Safety Code for Suspended Equipment Operations, which he currently chairs.
Even today, Cancore places great emphasis on all aspects of health and safety in the workplace. All of our employees have up to date Working at Heights Certificates, Emergency First Aid as well as Scissor Lift Operator Tickets. A select few even have Boom Operator Tickets.
Besides looking out for our clients and employees, we lookout for the environment too by implementing green cleaning into our services. To us, green cleaning is more than just cleaning with environmentally friendly products. The goal of green cleaning is to produce healthy and productive indoor environments while minimizing the impact on the environment outside.
Changing products is just the first step. To fully implement a green cleaning program, many aspects like chemicals, washroom supplies, vacuums, floor machines, mats, and vendor contracts need to be considered. Additionally, the procedures and training for cleaning personnel, recycling, and composting programs, and energy and water conservation efforts must be improved to facilitate green building programs.
Apart from the environment, we also contribute to our global community by actively giving to charities. Our current owner, Tyler Vellend, has sponsored a child in India to help fight poverty on an international scale. For 2020, our goal is to sponsor a minor sports team.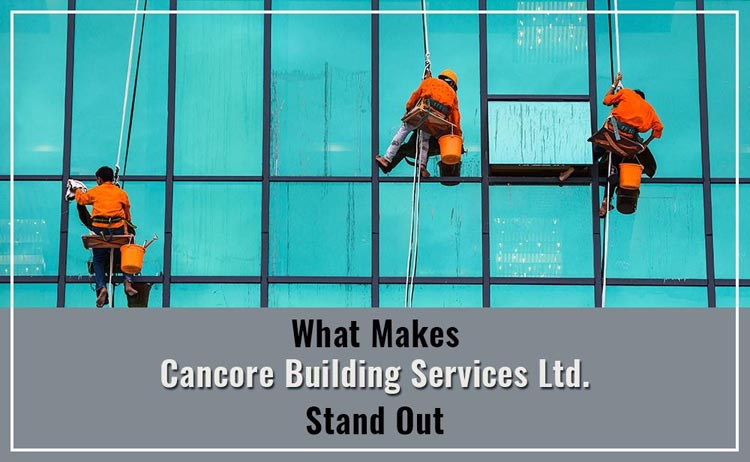 Meet the face behind cancore building services ltd.
I'm Tyler Vellend, the proud owner of Cancore Building Services Ltd.
I look forward to sharing my story. I hope that you will enjoy getting to know me better.
Click here to read the full article
After working as a Chartered Accountant, I left the accounting field and went to work at Cancore with the ultimate goal of ownership.  I previously worked at Cancore as a high rise window cleaner during the summer months while I was in University. After thirty-five years of running a successful business, my uncle, David Hogg was approaching retirement and was looking for someone to take over the reins.
I respected David, as he knew the cleaning industry inside out, having worked for his grandfather's company before setting up Cancore. I was also passionate about my job and really enjoyed working with our clients, so the transition to ownership was an easy one.
Cancore had been established in 1984 and has a great reputation in the cleaning community and the city. However, the cleaning landscape in the GTA had changed drastically over the years, with many new buildings getting built.
While the business used to focus on the janitorial side of commercial cleaning, we steadily evolved and moved towards high rise window cleaning, power washing, and metal cleaning. That said, I still make sure that we honor small janitorial clients that have been with us for more than twenty-five years.
My team plays a vital role in helping me strive to render the best service in town, and I was lucky that when I took over, all of the employees stayed the same with only a few additions. I love interacting with staff members daily and I'm committed to creating a stable and fun work environment for them.
As an individual, I believe what sets me apart from the others is my compassion and honesty. I always provide a safety-first approach and affordable services. I also attribute my success to being genuine in everything that I do, and I believe it shows in the quality of work and favorable feedback.
I enjoy meeting with clients to ensure they are satisfied with our services and listen carefully to determine other needs they may have. I also take the time to identify new potential customers for the future.
Away from the office, getting my chartered accountants designation was one of the most significant achievements in my career, while on a personal level, I sponsor a child in India through World Vision, which gives me gratification.
I also derive immense satisfaction from playing hockey twice a week, visiting the gym regularly, and in the summer playing golf and baseball. I make sure I watch every Toronto Maple Leafs game, and I'm a huge NFL fan and love watching sports in general.
In the winter, we cottage and snowmobile, and in the summer, we enjoy spending time on the dock. My friends are also essential to me, and I socialize with them on weekends. 
I have enjoyed sharing my story about the things which matter to me and how they influence the way I do business.
If you or someone you know could benefit from my expertise as a commercial cleaning company in Toronto, I invite you to get in touch. 
Sincerely,
Tyler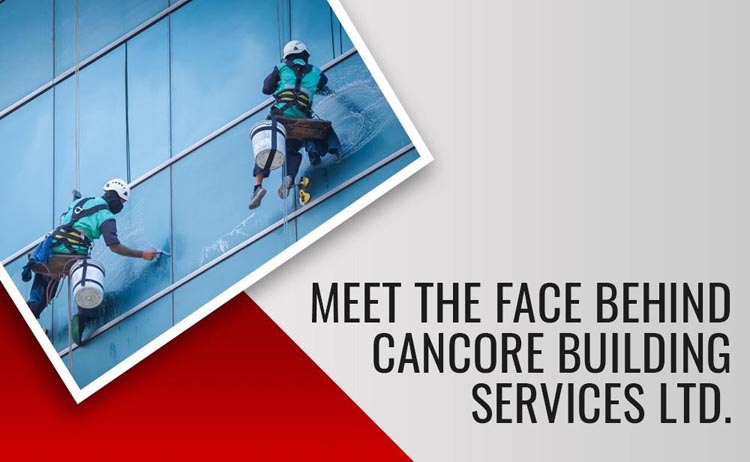 Announcing the new website
We are delighted to announce the launch of our new website!
Our new website provides our existing and prospective clients a simple yet interactive view of our work and the services we offer. Stay tuned to our blog for new ideas! Sign up here so you never miss an update.
For any enquiries and feedback, please write to us at info@cancore.com or call us at (416) 406-1900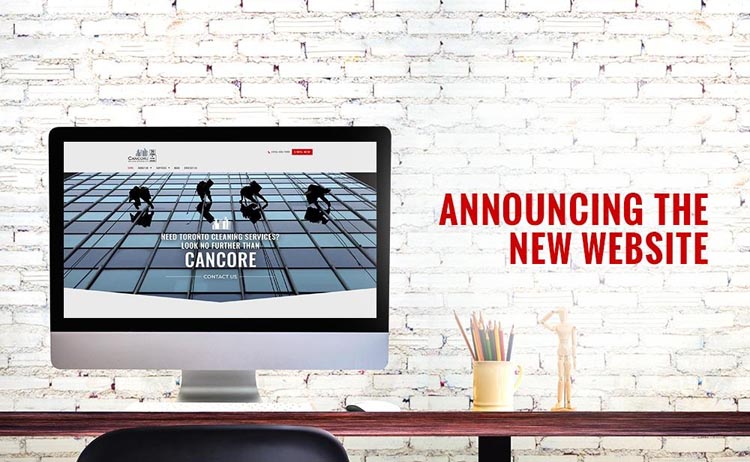 We deliver reliable professional commercial cleaning services of the highest standards that our competitors struggle to match.